How to make a link for instagram Story
Adding Instagram story links are still fairly new, and are the best way to provide updates and connect with your followers without flooding their feeds.
You can post photos, videos, and even go live and your story will stay at the top of your followers' feeds for 24 hours.
Though, the coolest thing about
Instagram Stories
is if you have a verified account or if you are running a business profile and have more than 10,000 followers, you can add a link in your content!
This is extremely helpful in driving Instagram traffic to your brand's website, your latest blog post, a sale item or even a freebie!
No more "link in bio" CTAs – amazing, right?
So, how do you add Instagram story links?
Follow these simple steps to start adding your website's URL into your stories.
How To Add A Link To Your Instagram Story
1. TAP THE CAMERA ICON TO BEGIN YOUR INSTAGRAM STORY
On your main Instagram feed, tap the camera icon at the upper left part to start your Instagram story. This is located right above the word Stories.
Once you have opened the camera icon, you have the option to take a photo, video or Boomerang from there.
You can also swipe up and access your library and post any photo or video that was captured within the past 24 hours (or if it has already passed 24hrs, take a screenshot of the image to put it back in the top of your camera roll!)
2. CLICK ON THE CHAIN LINK ICON
Remember, the chain icon where you can add links will only appear if you have a verified account or if you have a business profile that has more than 10,000 followers.
Upon tapping the chain icon, a new window will pop-up where you can input your URL.
Make sure to tap on done or the green checkmark once you have successfully input your link.
If you would like to track your link clicks, we recommend using bit.ly (or any other form of trackable URLs!) to track your statistics. Once this process has been completed, you will be routed back to the story you created and the chain icon will now be highlighted.
Don't have 10,000 followers yet?
Don't worry, this feature originally launched with those who had over 1M followers!
They've slowly been reducing the number of followers and I'm sure it will be available to you shortly, alternatively here are some of our great resources to help you grow your audience.
3. ADD A CALL TO ACTION FOR YOUR INSTAGRAM STORY LINK
Before tapping on the "add your story" icon, make sure to edit your story first, and add a call-to-action.
If you added a clickable link to a photo, it will be visible on the screen for a second before the next story appears, so make sure to remind your audience to swipe up to click on the link.
How do you do this?
Even though a "see more" sign will appear at the bottom of your story, people will still need to be directed to click it.
Here are some examples!
"swipe up for more", "swipe up to shop", "see more here!" or you can always doodle arrows that point to where they need to swipe up!
Once that's done, voila!
You can now add the content to your story.
NOT SURE HOW TO ADD A CALL-TO-ACTION?
Here's how some of our faves are using Instagram story links in creative ways:
1. @lushcosmetics
2. @passionplanner
3. @huntingforgeorge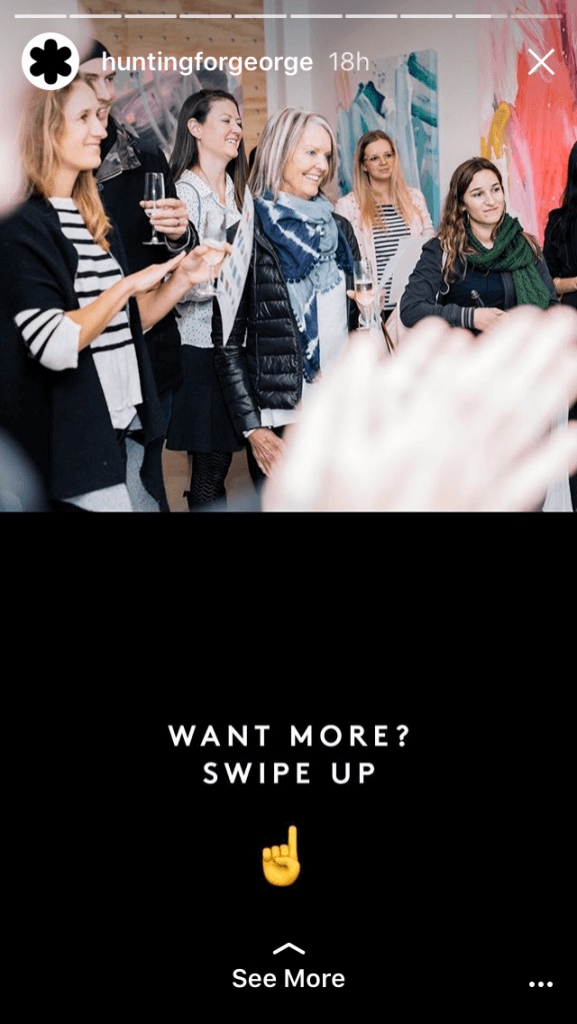 3. @aww.sam
How to make a link for instagram Story
Reviewed by
Efukikata Efet
on
07:19
Rating: