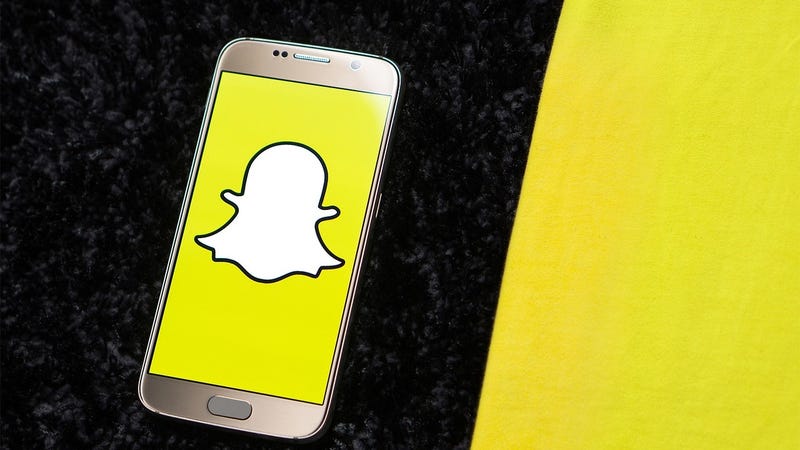 But before you deactivate your account, you'll want to first salvage as much data as you can from Snapchat. The social network doesn't exactly make it easy to export your photos, videos, and contacts, but it's not impossible. Here's what you need to know.
How to Save Your Snapchat Memories
Memories is Snapchat's cloud storage system that lets you save all your Snaps. However, since you stash your photos on on the company's servers, deleting the app means losing access, all Eternal Sunshine of the Spotless Mind-style.
Unfortunately, there's no way to batch-export your Memories to your smartphone's local camera roll. Instead, you'll have to go through them one at a time. If you're up for the challenge, open Memories and tap on a photo or video. Swipe up to reveal a "My Snap" button. Tap on it and select "Save to Camera Roll" to store it locally. Now do this a thousand more times until you've archived everything you've saved on Snapchat (or you're too bored to continue).
If you're not ready to delete Snapchat just yet, but you're thinking about it, you should start saving all your Snaps to your camera roll automatically. To do that, open Snapchat, swipe down, and tap on the Settings icon in the top-right corner. Select Memories, followed by "Save To…," and then pick either "Memories & Camera Roll" or "Camera Roll Only." Now your new Snaps will automatically save to your phone by default.
How to Save Your Snapchat Contacts
Again, Snapchat doesn't make this easy. The
company's website
just points you back to the app, suggesting that the best option is to scroll through your contacts and manually write down the ones you want to save.
Really?
There is another option, but it requires a bit of coding. You can use this
Github script
(
shared on Reddit
) to access the Snapchat API from your computer, which makes it a lot easier to quickly extract all your contacts and save them somewhere else before you deactivate your account. (Assuming Snapchat doesn't ban you for doing this; you have been warned!)
My snapchat memories
Reviewed by
Efukikata Efet
on
06:42
Rating: